Menu and School Meal Info
Our school meals are cooked fresh daily within our kitchen in partnership with Goosemoor Educatering.
A copy of the current menu is at the bottom of this page.
Their ethos is simple: provide the very best in fresh, local produce within child-led, exciting menus. Be it the beef from Dartmoor, cabbage from Barnstaple or milk from Honiton, Goose moor Educatering use the very best local products to create restaurant quality meals for the children.
The current price of a school lunch is £2.30 per day.
Vegetarian options are available daily, and jacket potatoes are available Monday, Tuesday Wednesday and Thursday.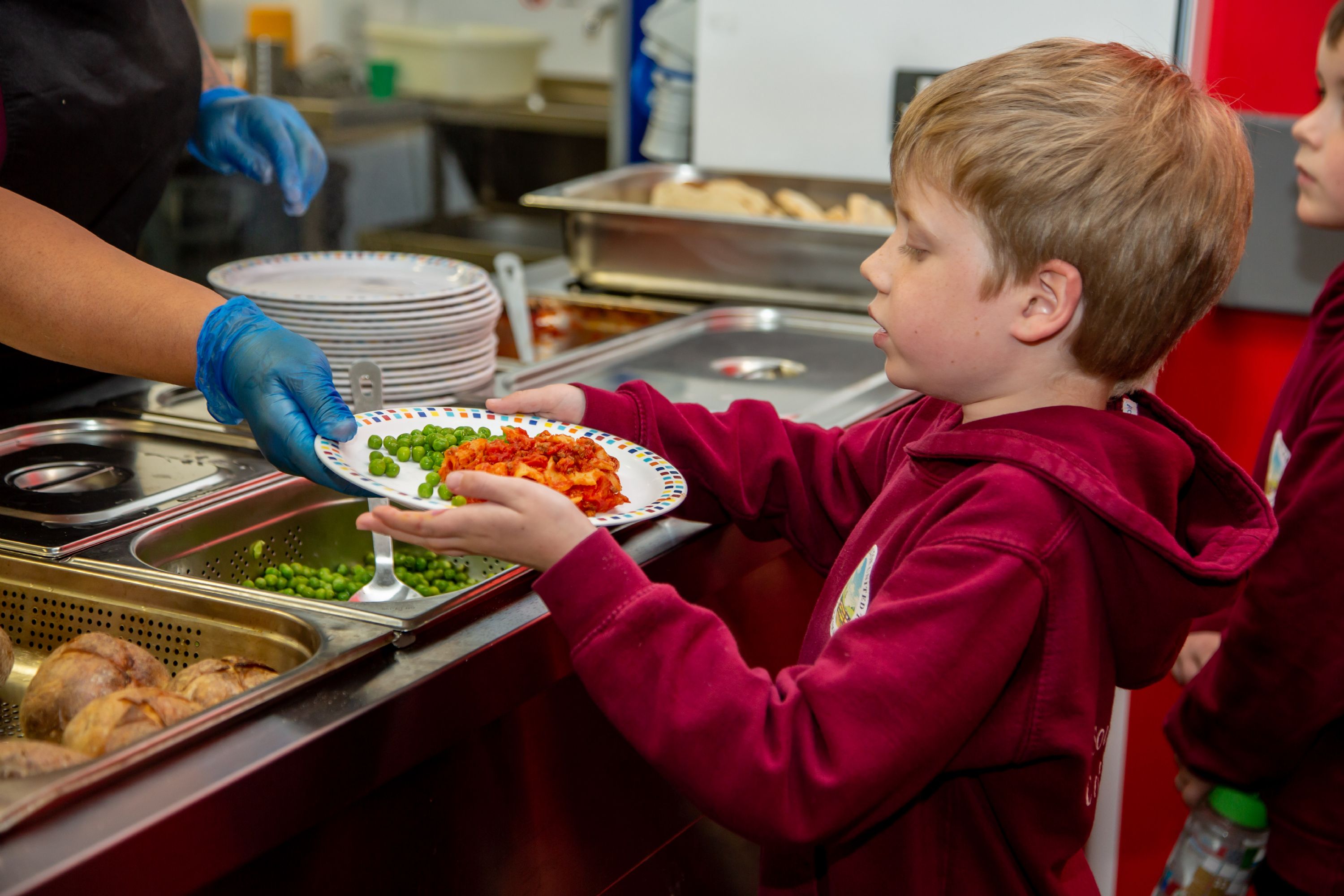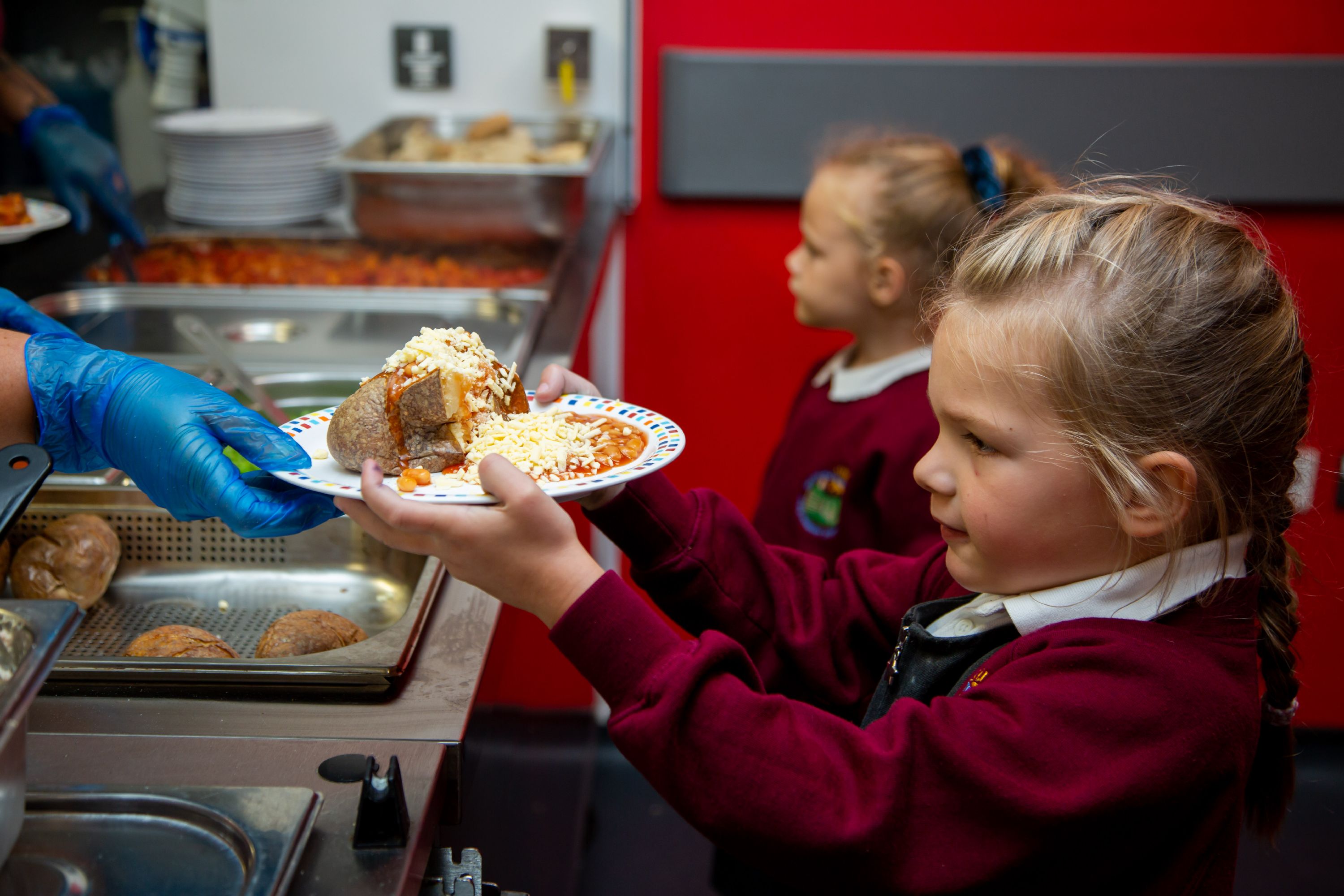 Free school meals
All children in reception, year 1 and year 2 at state schools in England automatically get free school meals. However, parents and guardians are encouraged to apply for free school meals when they enrol their child in school, as this can help their child's school to attract additional 'pupil premium' funding to support learning.
From year 3 onwards, children whose parents are getting any of the following are entitled to free school meals:
Universal Credit (provided you have an annual net earned income of no more than £7,400, as assessed by earnings from up to three of your most recent assessment periods).
Income Support (IS).
Income-based Jobseekers Allowance (IBJSA).
Income-related Employment and Support Allowance (IRESA).
The guaranteed element of State Pension Credit.
Support under Part VI of the Immigration and Asylum Act 1999.
Child Tax Credit (provided you're not also entitled to Working Tax Credit and have an annual gross income as assessed by Her Majesty's Revenue and Customs, that does not exceed £16,190).
Working Tax Credit run-on (the payment you get for a further 4 weeks after you stop qualifying for Working Tax Credit).
Children who receive a qualifying benefit in their own right can also get free school meals.
Please be assured that all our food and suppliers are tested regularly to make sure we provide a high standard to our customers.
School Milk Scheme
Our school provides a milk scheme that is available to all our pupils. Children under five are registered by the school to have free milk, children over five can also receive milk if parents register them for the milk scheme. Please click on the link below, which explains how you can do this. For children on Free School Meals please call the school office on 01769572656 to register your child.
Allergen Matrix
Please see the link below for the allergen matrix for the current school menu.