School Clubs
As part of our commitment to providing all our pupils with opportunities to develop the full range of their talents, we provide a number of lunchtime and after school clubs.
These change throughout the year. In the last year we have offered clubs ranging from:-
archery
basketball
tag rugby
cricket
lego club
art club

gardening
choir
flute
street dance
football
Jaguar
The following are clubs we currently have available this term.
Club
Teacher
Year Group
Day and time
Art
Mrs Harvey
2-6
Wednesday 3-4pm
Flute
Miss Cloke
5-6
Wednesday and Thursday Lunchtime
Jaguar Club
Mrs Leach
3-6
Tuesday 3-4.15pm
Year 6 SATS Booster Maths
Mr O'Donnell
6
Monday 3-4pm
Choir
Mrs Jarvis
3-6
Wednesday 3-4pm
SMART Music
Outside instructors but held at our site. Singing and learning to play an instrument
from year 3 upwards to adults

Thursday 4.30-6.00pm

£20 for 10 week session.

Football Club Boys
Mr O'Donnell and Mr Badham-Doyle
1-6

Monday 3-4pm

Football Club - Girls
Mr Paddon and Mr Bishop
1-6
Monday 3-4pm
flute club
The flute club is open to children in years 5 and 6 and runs on a Wednesday and Thursday lunchtime. Mrs Cloke is the teacher running this club, this year the members have performed at the music mix and at the concert in the town's pannier market.
Jaguar club
This club is held on Tuesday evenings after school until 4.15 and run by Miss Leach. The children design, construct and race the 3D cars they design. This year the members of the club were very successful and reached the final stage of the competition with their cars. The UK national championships were held at the British Motor Museum, Gaydon, Warwickshire.
ks2 choir
Mrs Jarvis this year has enrolled the school into the Young Voices programme which is the largest choir concert in the world. The children that enrol in this club will be expected to learn a number of songs so they can then perform them as part of the concert which takes place in the Genting Arena, Birmingham in January 2019. The club runs after school on Wednesday evenings until 4pm.
art club
Years 2-6 are welcome to join the schools Art club which is run by Mrs Harvey after school on Wednesday evenings until 4pm. Mrs Harvey has been involved with a number of art events in her previous school and is now rolling out some exciting new art projects within our school.
smart music
Smart music is run at our school on Thursday evening 4.30-6pm for KS2 children and partents. This is an ideal way to learn to play an instrument or sing as part of a group. They have a number of dedicated talented teachers that spend time with each of the groups. Adults are welcome to join in as well. It cost £20 for 10 sessions. Contact Charlotte via email csm2s@outlook.com for more information.
The Jammy Dodger Shield
Each year our school football team competes in a match against one of the local schools for the Jammy Dodger Shield. This trophy is named after our much missed former caretaker, Roger Searle, who died in 2016. He set up South Molton youth football club and was a great fan of Liverpool. In the summer of 2017, the school defeated North Molton Primay to win the first ever trophy and last summer the team retained the title by beating Filleigh Primary.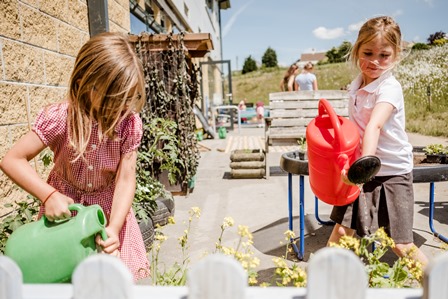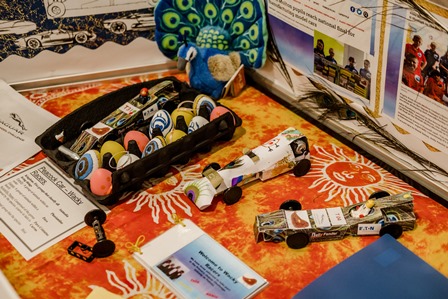 We also offer additional music lessons via peripatetic Music Teachers that visit our school. Currently we have teachers that do drumming and flute lessons where parents can sign their children up for an additional cost.